In this four part series, I take a look at the four main parks that make up Walt Disney World and how they were imagined and came to be. Part One focusses on the park that started it all in Central Florida, the Magic Kingdom.
Today, the Magic Kingdom is the most visited theme park in the world. Attendance currently stands close to 21 million people per year which works out at over 54,000 people a day.
But it hasn't always been this way.
Although Walt Disney had grand plans from the beginning even he, the master of imagination, would surely struggle to believe the juggernaut Walt Disney World has morphed into today.
For Disney theme parks it all began in 1955, the year Disneyland opened in Anaheim, California. The park was a huge success and with success for Disney, came a range of other businesses ready to piggyback and cash in on the Disney machine.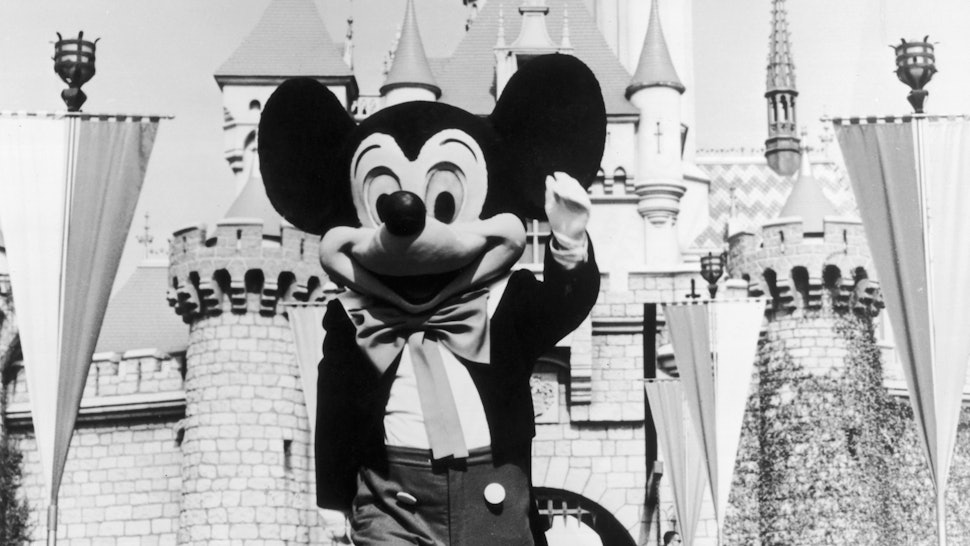 Walt quickly realised that people were making more money out of the park he created than he was. As he looked around the area outside of his park he saw cheap hotels, bars and restaurants that he really didn't like the look of. They didn't fit into the image he wanted of Disneyland; to be clean and perfect. His Magic Kingdom was being spoiled by the sight of others in close proximity to the park.
Walt soon made the decision to look eastwards (where the majority of the American population lived) for a new location to build a second Disney park. This time however it would need to be much larger than the one he created in California. Walt's plan, his vision, was to buy up a much larger chunk of land so that nobody could get close enough to spoil it in the same way as they had around the Anaheim park.
Walt knew as soon as word was out that Disney was purchasing land the value and demand for that land would skyrocket. Therefore, all land purchases would have to be purchased in secret.
On the 19th November 1963 Walt and his very small inner circle of trusted colleagues flew cross country, on a scouting trip, to look at potential sites for the second park. They soon ruled out various places.
St Louis who were keen on attracting Disney simply lacked the space Walt required. Niagra Falls was too cold and Baltimore and Washington also had issues with weather that put Disney off.
So the group flew south and onto Florida.
As they flew over an area known as Bay Lake, close to Orlando. Walt spotted the potential. Plenty of space. Good climate. But also good transport links in the area.
When Disney returned to California he setup a range of fake companies in order to buy the land in Central Florida secretly. The names of those fake companies can be seen on the windows, above the shops, as you walk down Main Street USA in the Magic Kingdom. Some of the names used are remarkable really. For example Disney used – M.T. Lott Co. (Empty Lot), Retlaw (Walter spelled backwards) as well as Latin-American Development and Management Corporation, Madeira Land Company, Tomahawk Properties, Bay Lake Properties, Inc. and Reedy Creek Ranch, Inc.
Because Walt was aware that prices would explode if people discovered he was buying up land, even the brokers who were working on the sales of the land didn't even know who they were making deals for. It really was an incredible feat Disney pulled off.
Disney eventually secured three large areas of land which almost connected. But in order to turn those three large separated plots into one giant plot the hundreds of remaining inter connecting plots of land needed to be purchased too.
The problem, however, was that it wasn't clear who the owners of some plots of land were. As it transpired they belonged to a wide range of people across the country and indeed the globe and Disney had to create a team of people specifically to track down and make offers for the almost worthless pieces of swampland.
By October 1965 Disneyland was celebrating its 10th anniversary and the rumour mill in Florida was in full swing with people curuous as to who was buying such huge amounts of cheap land.
Walt, as part of the Disneyland celebrations, hosted the press for a publicity event. Present at the event was a reporter, Emily Baver, from the Orlando Sentinal newspaper. She asked Walt directly if he was buying land in Central Florida. Of course Disney batted the question away by playing it down. However Ms Baver found it curious how Walt Disney knew so much about the climate and visitor numbers in Central Florida. The rumour mill went into overdrive.
Later the same month the story ran in the Sentinal with the headline 'We say: 'Mystery Industry Is Disney.'
Disney's secret was out. And as a result land prices, as Disney predicted, rose rapidly. Fortunately Disney had acquired the vast majority of land needed anyway and the rest of the land was purchased. 43 square miles of Floridian swampland. Now, what to do with it?
In November 1965, Walt Disney sat alongside Roy Disney and the Governor of Florida, Haydon Burns, at a press conference and announced to the world details of 'The Florida Project'.
Of course the plan to build a bigger and better Magic Kingdom was there and so was Walt's vision for his 'City of Tomorrow', a community, to be known as 'Epcot'.
With the plans announced to the media work carried on with the planning and preparation. Sadly however, just over a year after the announcement in December 1966 Walt Disney died from lung cancer.
Walt's death threw the Walt Disney Company into a state of chaos and in some respects, stasis. Roy Disney, Walt's brother, delayed his retirement in order to see out Walt's vision in Florida. He then oversaw the planning and building of 'Walt Disney World'. The name was changed by Roy so that Walt's name would be protected and remembered.
The budget for the two parks was $150m, most of that heading towards Magic Kingdom.
By 1967 the infrastructure work for Magic Kingdom, which included draining swamps and putting roads in place, was complete. Over the next 4 years construction took place and in 1971 Walt Disney World's 'Magic Kingdom' along with the monorail and the Polyneisian, Fort Wilderness and Contemporary hotels was completed.
On October 1st 1971 Roy Disney dedicated the park to his brother as 'Walt Disney World'. Roy had saved the Florida Project and kept Walt's dream alive. Just three months after the park opened, Roy Disney died too.
And aside from another monumental change at the top of the Walt Disney Company it left the remaining management team with a quandary.
What to do with Walt's vision for the Epcot community…
You can read about Epcot in Part 2 of this series, coming soon.