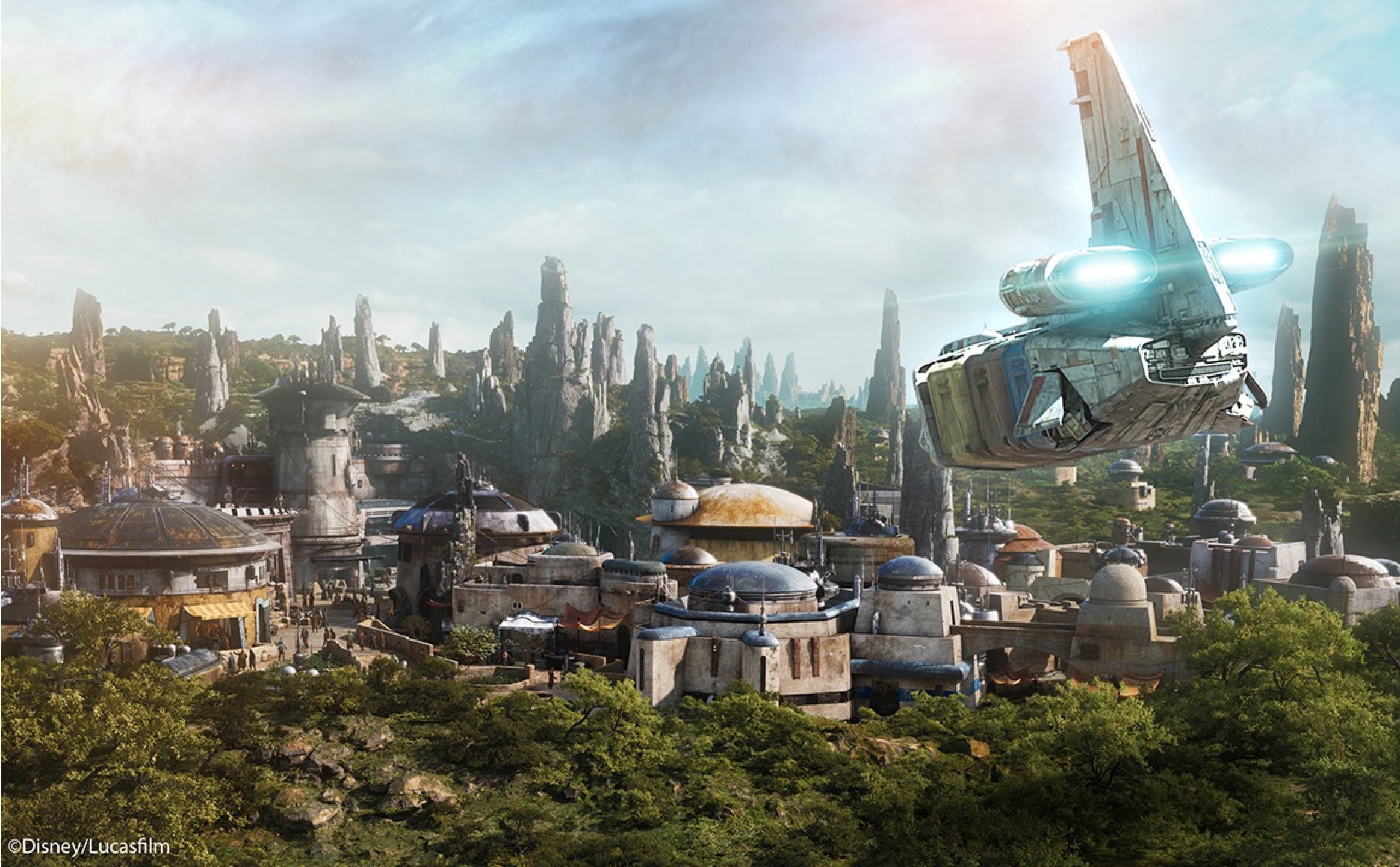 2019 is a huge year for Star Wars fans. At the end of the year the sequel trilogy concludes with Star Wars Episode IX, directed once again by JJ Abrams.
And Disney Parks fans will also get to experience the grand openings of Star Wars: Galaxy's Edge in both Disneyland and Walt Disney World. California sees Galaxy's Edge arrive in Summer whereas for Florida guests they'll have to wait until 'late fall' in order to ride the Millennium Falcon. And don't forget the brand new Star Wars themed hotel arriving at WDW too!
However as if that isn't enough new Star Wars stuff for one year die hard fans are in for an extra treat as the backstory around the Black Spire Outpost on the outer rim planet Batuu (the setting for Galaxy's Edge) will be getting plenty of attention.
It's been known for a while that Disney plans to release a mini series of comics to introduce fans to the planet Batuu. Issue 1 will be released on April 24th.
And that's not all. Disney are covering all bases with the release of three new novels too aimed at a wide range of readers, from children to adults. The main one of these novels is called Black Spire which is…

"a prequel to the Disney Parks experience, General Leia Organa dispatches her top spy to Batuu in a desperate search for Resistance allies. "

https://www.starwars.com/news/new-star-wars-galaxys-edge-books
Black Spire will be released on September 3rd. It's not the first book that features Batuu though. 2018 novel 'Thrawn: Alliances' mentions the tiny outpost and it also got a passing mention in Solo too.
This back story building across multiple generations is what sets Disney and Star Wars apart. I'm sure that Galaxy's Edge is going to take immersion in a theme park to another level and it will be a totally unique experience. I don't even think we truly know just how incredible these hyper detailed park areas are going to be. Yet.
If you visit as a non-Star Wars fan you're going to have an amazing experience. But it's pretty clear the more you allow yourself to become immersed in this world, through books and comics and other media that's released, the more amazing the whole experience will be for you when you finally step foot in it.
The only slight concern of course is that the Black Spire Outpost may just end up being the busiest outpost in the Galaxy! Let's hope Disney have truly prepared for that so that we can all really enjoy visiting Batuu.
Either way I am so excited to see it and now read more detail about it before visiting.
How excited are you for Star Wars: Galaxy's Edge and the supporting comics and books?